It's strange to say I've learnt more about indesign after two weeks of college and only being taught illustrator. I made the Matric Magazine with zero experience of using alignment tools or rulers on Adobe. I used photoshop purely for photo editing and illustrator purely for text headings. The Matric Magazine was created only with smart guides and much to my excitement, the printed version is beautiful despite my ignorance on the programme.
Print design is one of those things that has a build up to the final product –
You make it
You learn the magazine off by heart because you spend so much time working on it
You send it to the printers
(Optional) You sent the pdf in spreads
(Optional) You can't reexport because your whole external got wiped!!
(Optional) You cry a little bit
The printers send the proof and you cry with happiness (crying is optional again)
Yet to experience this one – all the copies arrive!
Holding your work in your hands is so rewarding. After all the turmoil with my external data being lost… I'm ecstatic with the results.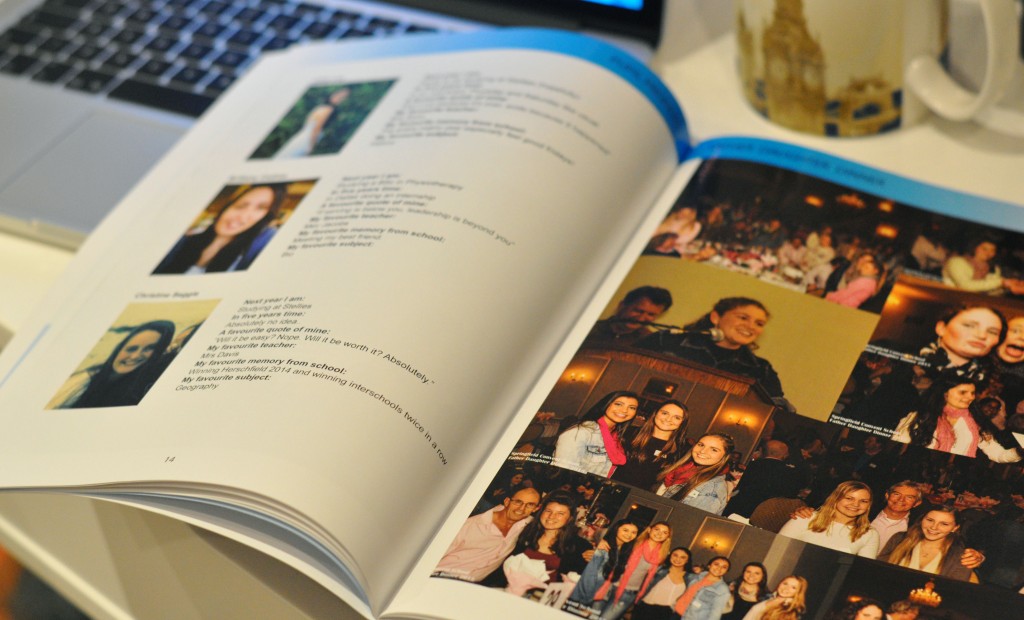 A big thank you to Joyce from Mega Digital who helped me with my order and all the messiness with the file losses!